This is a large crate washer, because the length of the machine with drying function will reach 11.6 meters, and it needs to be transported in a 40 cabinet.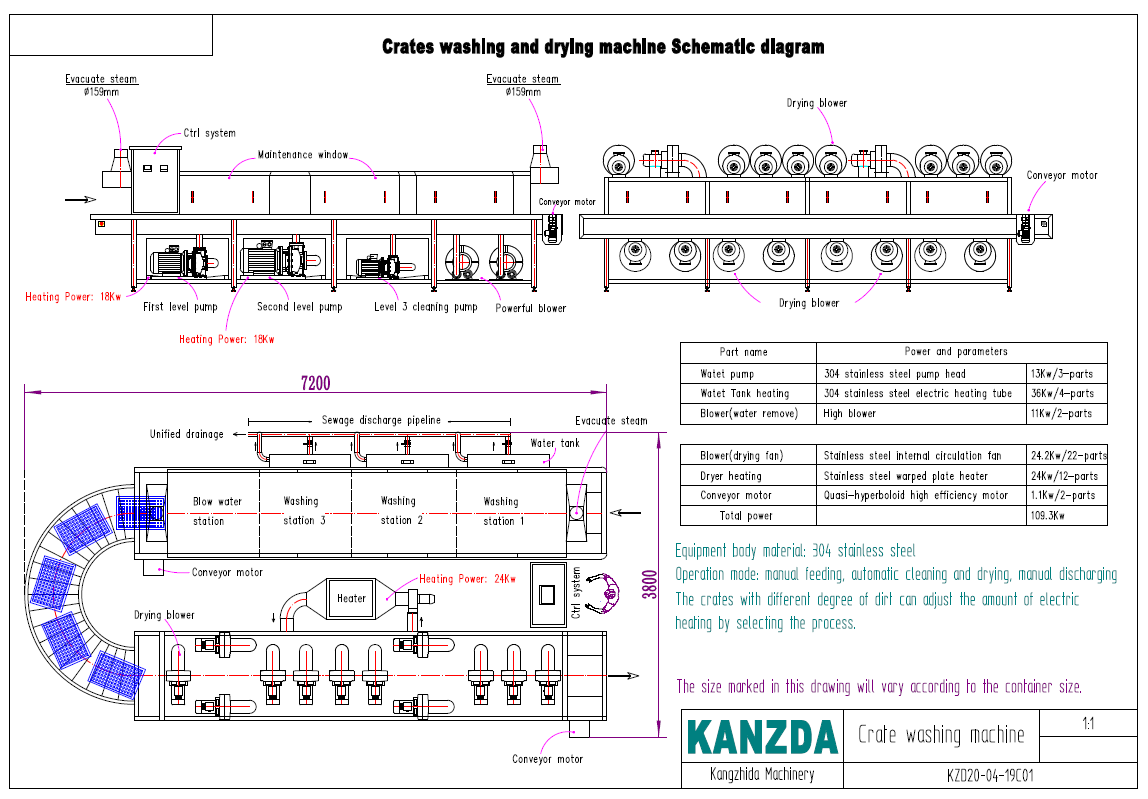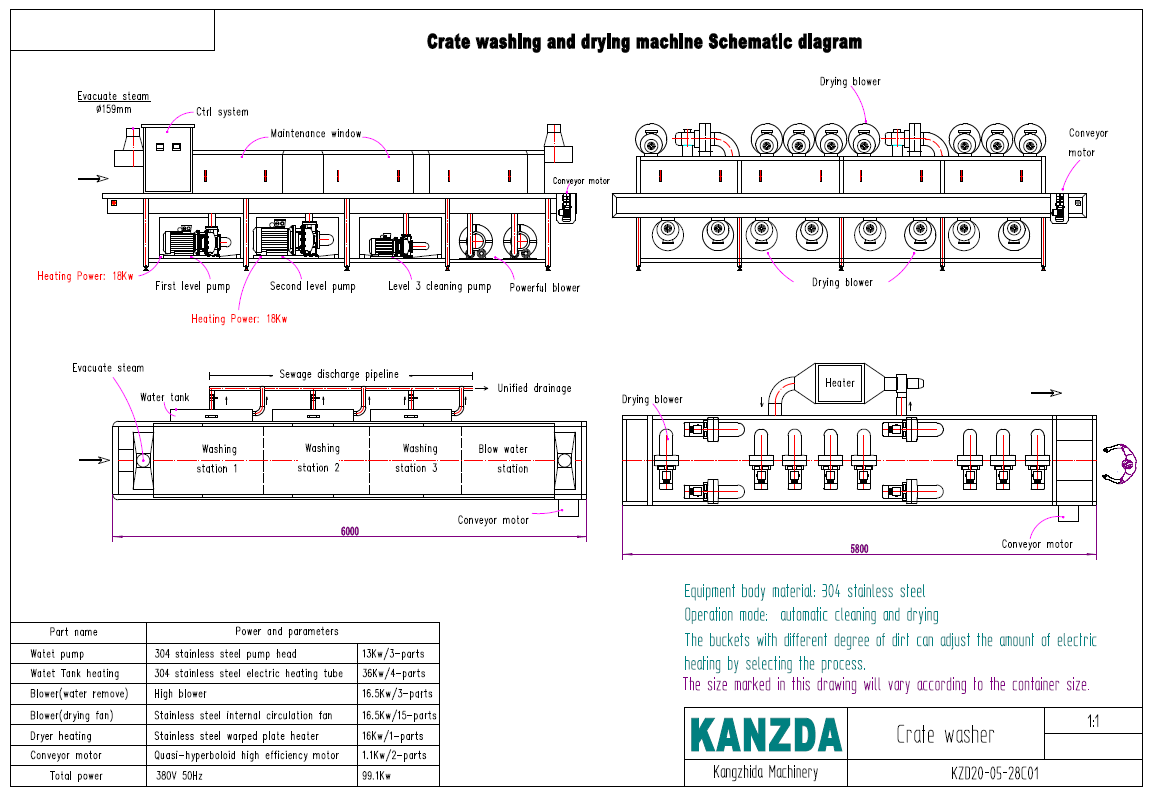 The washer can be made into an inline or "U" shaped design, which is important for the customer's cleaning room, and we will design according to the customer's site conditions.
This machine is designed as a crate washer cleaning machine operated by 1-2 people, and the operator of this machine is responsible for the in and out operation of the crate.
The operator will put the crates into the feeding part of the washing machine and the crates will automatically enter the washing channel to complete the washing, water removal, and drying processes. When finished, the conveyor belt will output them to the unloading end and the operator will put them into the centralized storage point of the crates.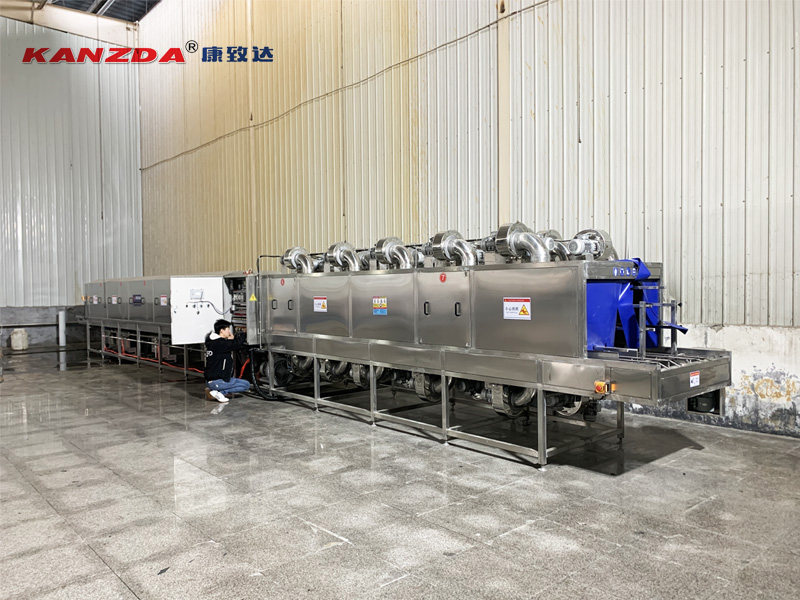 1. Process requirements:
1-1. Workpiece size: plastic crates, 600x400x220mm or other sizes.
1-2. Workpiece material: Plastic
1-3. Theoretical design output: 150-300 pieces/hour
1-4. Loading and unloading methods: manual loading, collecting, and collecting
1-5. Treatment effect: clean up oil stain and metal dust
(Stubborn stains, plastic damage, and aging are not required) dryness is about 99%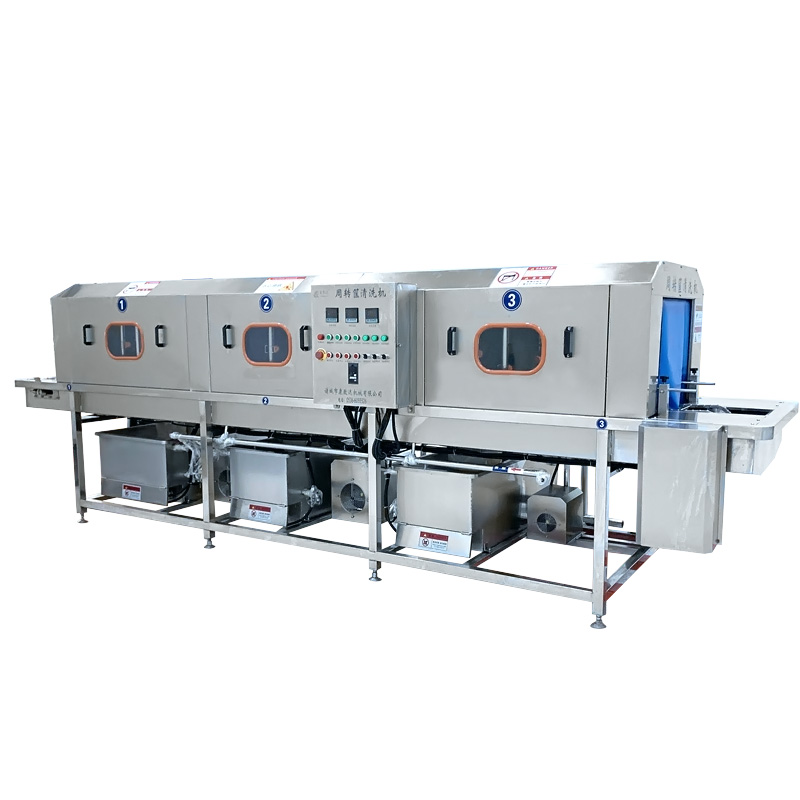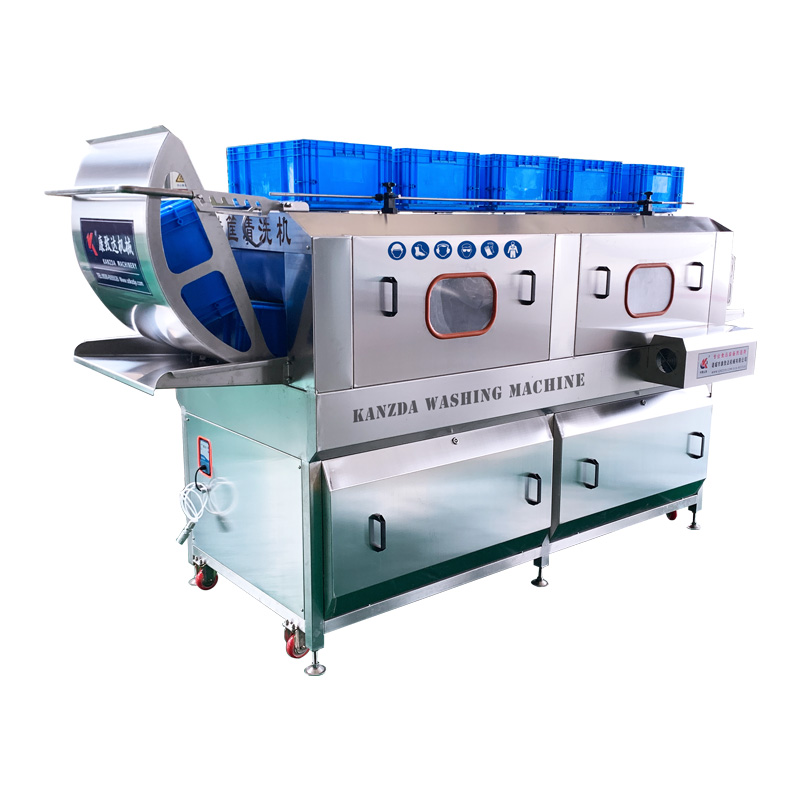 If you have more requests or other forms of machines, please leave us a message and we will contact you as soon as possible.