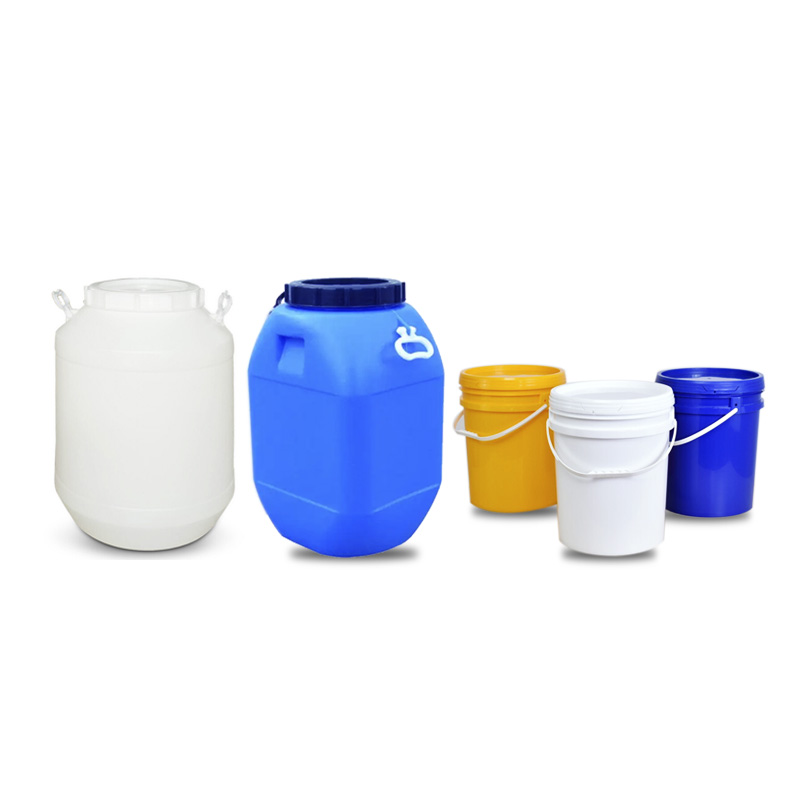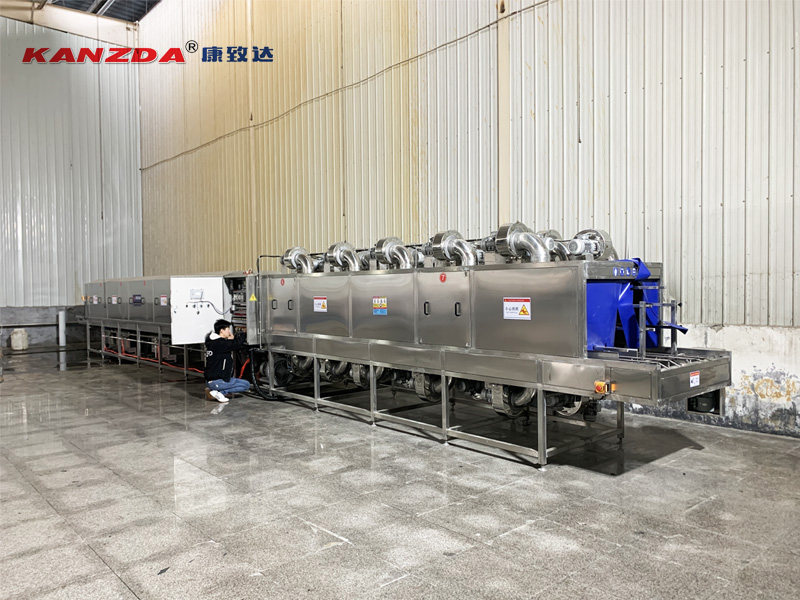 Basic introduction
This machine is a straight-through tunnel washer. It has two cleaning channels. This washer cleans off oil and dirt adhering to plastic buckets (except for old, damaged plastic, firmly adhered contaminants, and contaminants that have been left untreated for a long time).
The surface of the cleaned bucket is up to 95% dry. This washer has cleaning, disinfection, water removal, and drying functions. The heat source for tank heating and drying heating comes from the steam of the customer's own plant.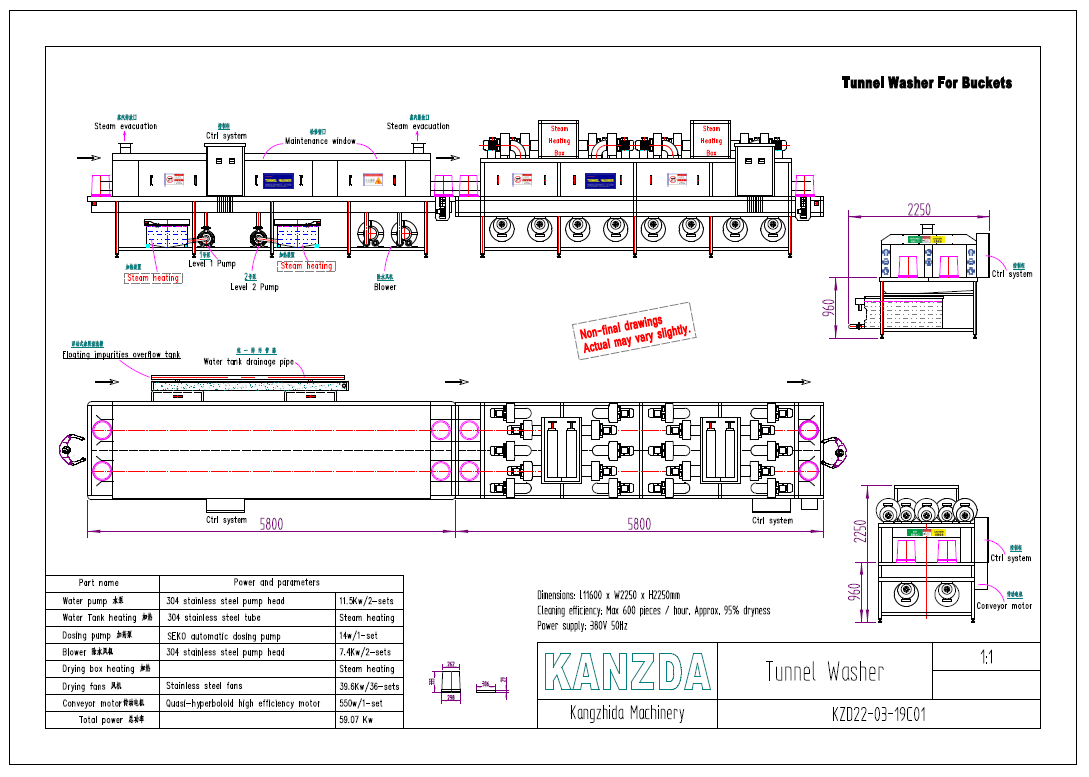 process:
1. The plastic bucket is placed manually into the feed channel of the washer.
2. In the first stage of cleaning, the buckets are pre-cleaned and degreased (hot water + alkaline detergent). The washing pressure is 3 bar. The water is circulated.
3 . The second stage of washing is done with a pressure of 5 bar and hot water as a medium to rinse off diluted and other contaminants. The water is circulated.
4. The third stage of cleaning is carried out with clean water on a bucket. (This is optional and the water is drained directly without circulation)
5. buckets are surface de-watered in a de-watering zone consisting of a blower and air ducts.
6. buckets enter the drying station where they are dried by fans on the top and bottom.
7. The buckets arrive at the unloading station and are manually transferred outside the machine work area.
Basic parameters
Size:
About L11600 x W2250 x H2250 mm
Capacity:
Max 600 buckets /Hour Approx. 95% dryness
detergent:
Water-based cleaning + non-foaming cleaning agent
Tank volume:
About 0.6 m3
temperature:
From room temperature to 85℃ (can be set)
heating method:
Steam
Power input
Washing pump:
N=11.5Kw Q=65 m3/h H=20-50 m total 2 sets
Water tank heating:
Steam
Dosing pumps
N=14 w
Blower:
N=7.4 Kw total 2 sets
Drying fan:
N=39.6Kw total 36 sets
Motor:
N=0.55 Kw
Air source input
Compressed air pressure:
0.5-0.6 Mpa [Support cylinder work]
Gas line caliber:
Φ10
Water input
Inlet water pressure
Standard tap water pressure 0.3Mpa Flow rate needs to be greater than 3m3 / hour
Interface form
DN25 male thread
Sewage outlet
DN50 sewage and overflow are the same outlets
exhaust vent
Tide outlet size
Φ 159 mm
Product features
1. The whole machine plate is made of 304 stainless steel.
2. 304 stainless steel pump head, reliable quality, high motor efficiency Maximum cleaning pressure up to 5Bar.
3. Solid 304 drive shaft Long life, no deformation, no deviation.
4. Recycling of cleaning water, high availability, and reduced waste
5. Secondary filtration greatly increases the life of the water supply Removable filter screen to remove filter debris
6. Control components use Delixi brand components, accurate and reliable
7. The interior of the machine is designed with brushed and polished, no hygienic dead corner.
8. The machine is equipped with an emergency stop device, which is located on the inlet and outlet side for easy operation.
9. The machine is polished inside and out, without sharp edges and corners. Normal operation will not cause injury to the operator.
10. The conveying speed can be adjusted by frequency conversion, and different conveying speeds can be implemented according to the different levels of contamination of the pallets.
11. Operation and fault alarms are located on the top of the control box where they can be easily observed, making it easy to troubleshoot the equipment.
12. Automatic liquid level protection, the automatic cut-off of heating and pump power in case of water shortage.