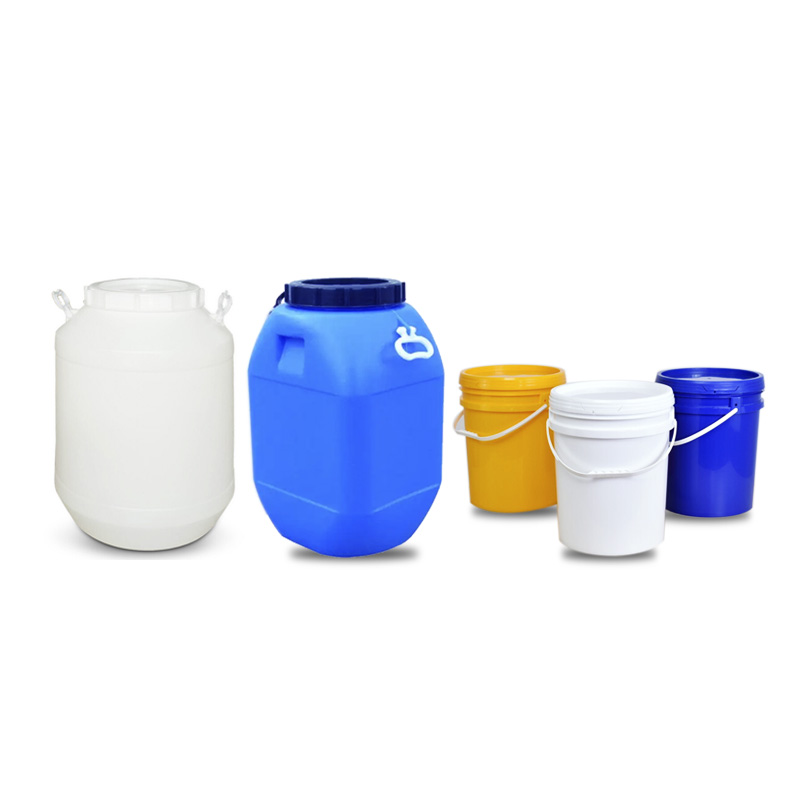 The syrup barrel cleaning machine designed by KANZDA has been installed and delivered, which has changed the situation of using many people for manual cleaning so that only two people can complete the daily cleaning of syrup barrels, and the cleaning and drying effect has also been improved.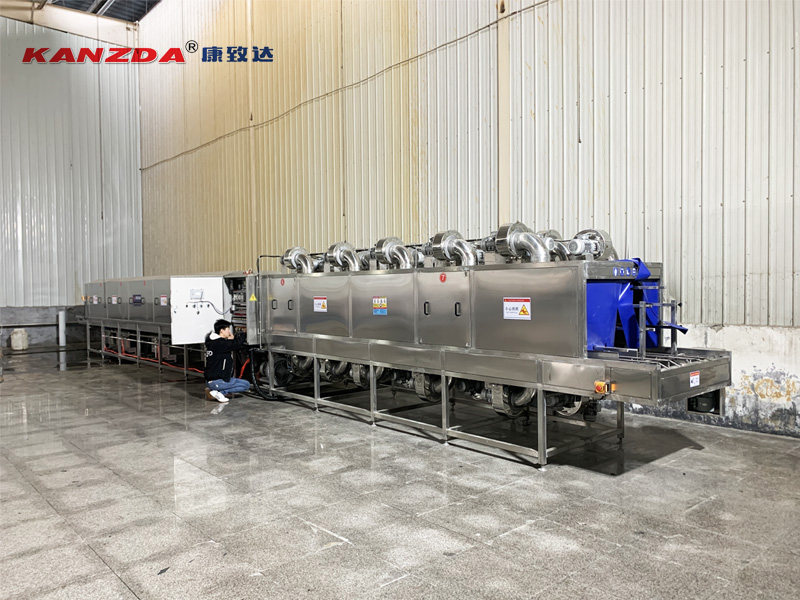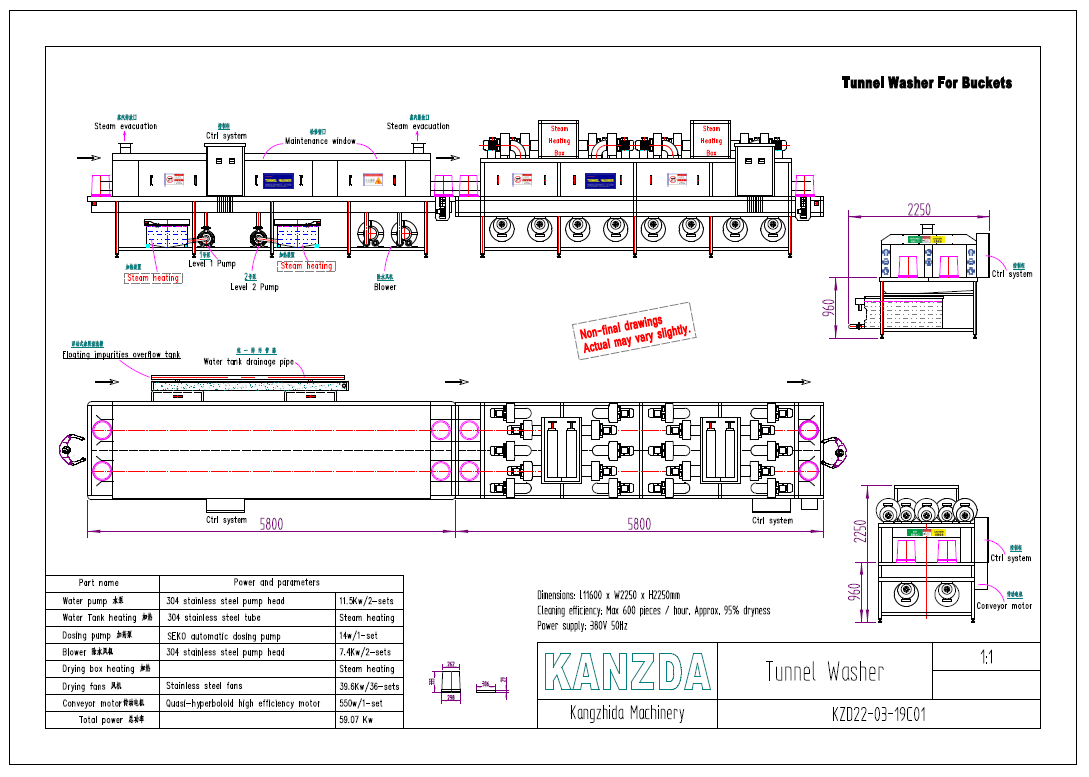 The bucket washer is used to complete the surface and internal cleaning of 50L drums, dilute and clean off the residual syrup located on the inner wall of the drums, clean the oil pollutants on the outer wall of the drums, plastic aging and adhesion of serious pollutants need to be handled separately by hand, we can only guarantee the cleanliness of most of the drums.
The washing machine has five cleaning stations, with double channel structure; one side mainly cleans the sugar barrel, and the other channel is responsible for cleaning the barrel lid; the whole needs two operators; the discharge end can dock the barrel lid with the storage cart to achieve automatic gravity collection.
The water consumption is about 3T/hour (not open clean water cleaning station)
Number of operators: 2 people
process
1. The plastic bucket is placed manually into the feed channel of the washer.
2. In the first cleaning stage, the buckets are pre-cleaned and degreased (hot water + alkaline detergent). The washing pressure is 3 bar. The water is circulated.
3 . The second washing stage is done with a pressure of 5 bar and hot water as a medium to rinse off diluted and other contaminants. The water is circulated.
4. The third cleaning stage involves clean water in a bucket. (This is optional, and the water is drained directly without circulation)
5. buckets are surface de-watered in a de-watering zone consisting of a blower and air ducts.
6. buckets enter the drying station, which is dried by fans on the top and bottom.
7. The buckets arrive at the unloading station and are manually transferred outside the machine work area.
Basic parameters
| | |
| --- | --- |
| Size: | L11600 x W2250 x H2250 mm |
| Capacity: | Max 600 buckets /Hour Approx. 95% dryness |
| Detergent: | Water-based cleaning + non-foaming cleaning agent |
| Temperature: | 10℃ to 85℃ (can be set) |
| Power input | bucket washer total power 60-80Kw |
| Washing pump: | N=11.5Kw  Q=65 m3/h  H=20-50 m   total two sets |
| Dosing pumps | N=14 w |
| Blower: | N=7.4 Kw    total two sets |
| Drying fan: | N=39.6Kw total 36 sets |
| Motor: | N=0.55 Kw |