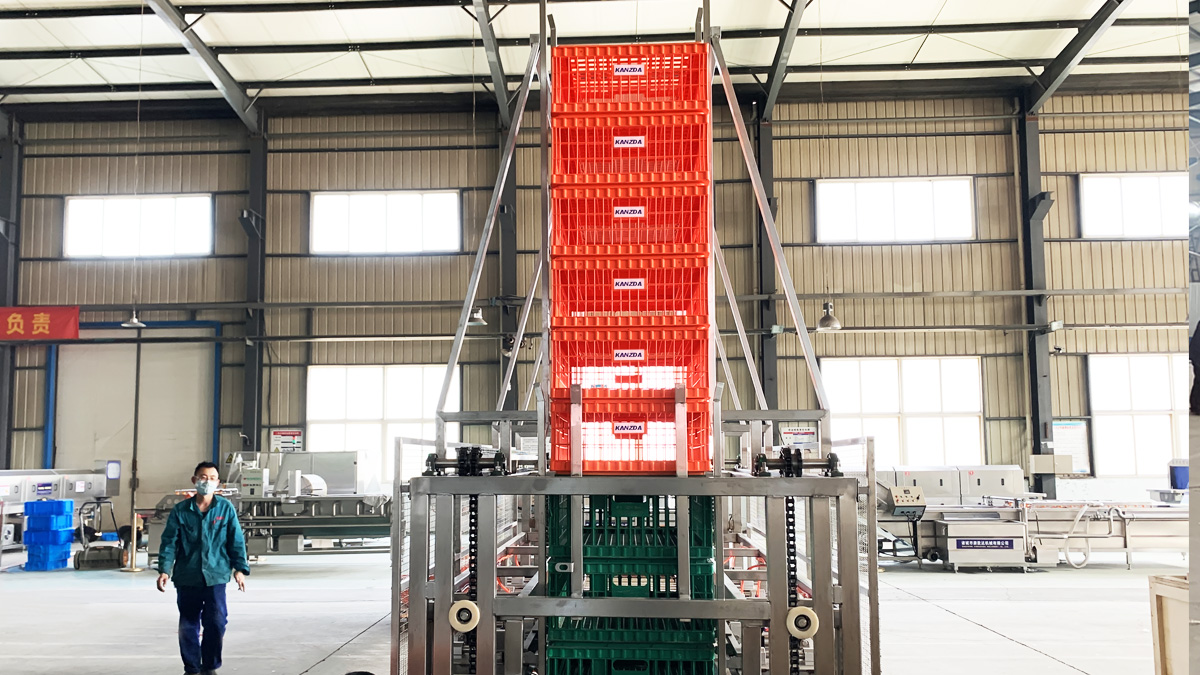 The chicken crate washing machine system is widely used in large chicken slaughterhouses, or duck and goose slaughterhouses. This system encompasses the entire cleaning process of a slaughterhouse and, when used in conjunction with a slaughter line, can reduce a large amount of labor, requiring only a small number of employees to run the entire line.
Process.

The operator places the baskets containing adult chickens transported by truck on the conveyor belt, the chicken baskets run automatically, the baskets are stacked together and automatically split into individual crates when a certain number is reached, the operator at the front station hangs the chickens on the slaughter line, the spare crates run automatically into the washing machine for cleaning and in this cycle, the cleaned chicken crates are automatically packed by the stacking device to reach enough The cleaned crates are automatically packed by the stacking unit and when sufficient quantities are reached they are exported from the stacker and the unloading operation puts them all together so that the whole process is completed without the need to load and unload crates one by one, saving 85% off labor and approximately water.
Our slaughter crate washers effectively remove manure, feathers, mud, and other stains from chicken cages.
This poultry crate cleaner removes stubborn stains from chicken coops and disinfects them to ensure the hygiene of these poultry transport crates. It consists of five parts: an automatic depalletizer, a roller conveyor, a linear conveyor, a live poultry cage cleaner, and an automatic depalletizer. The workflow of the chicken transport cage washing machine is fully automated and controlled by a PLC touch screen.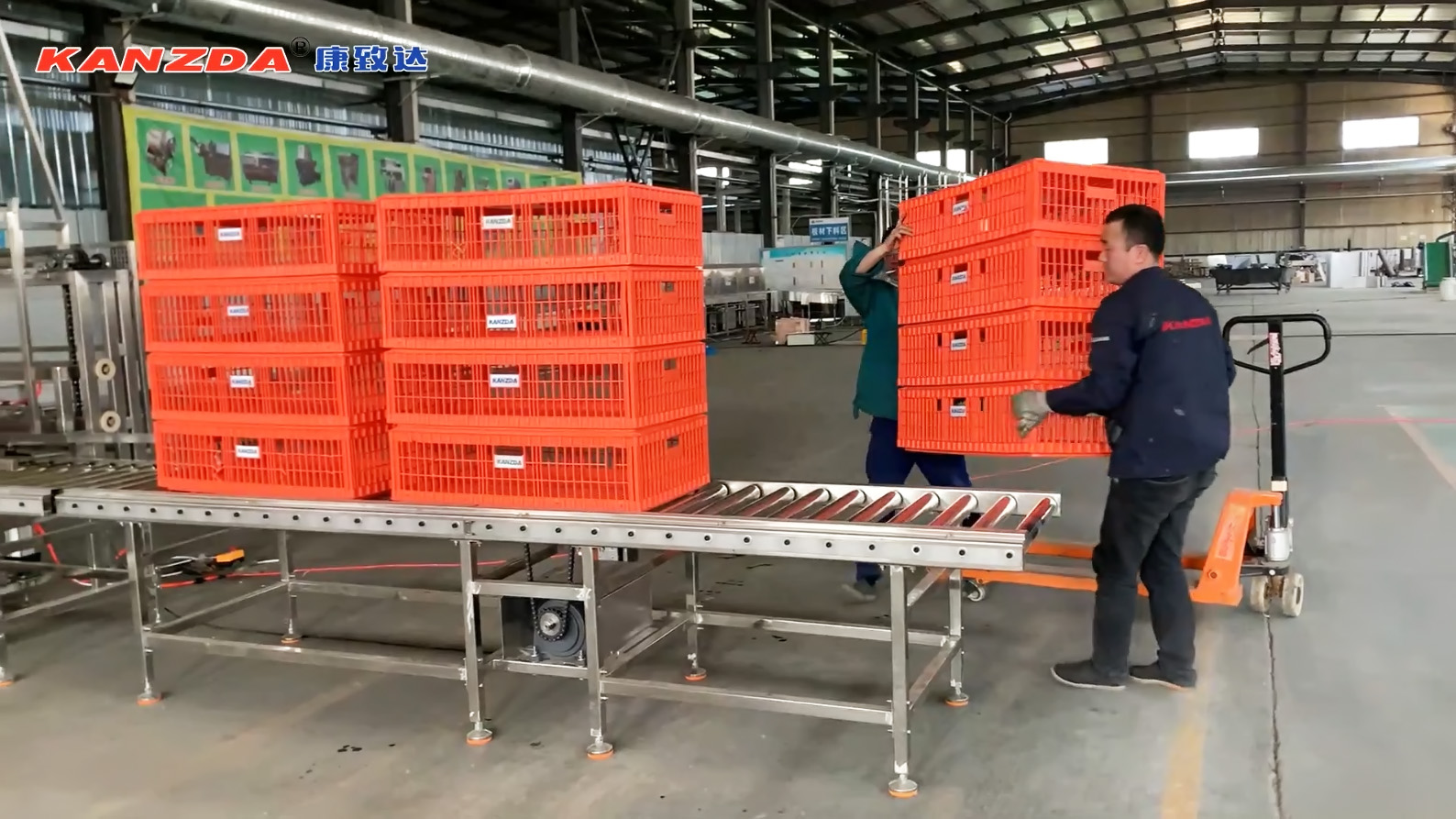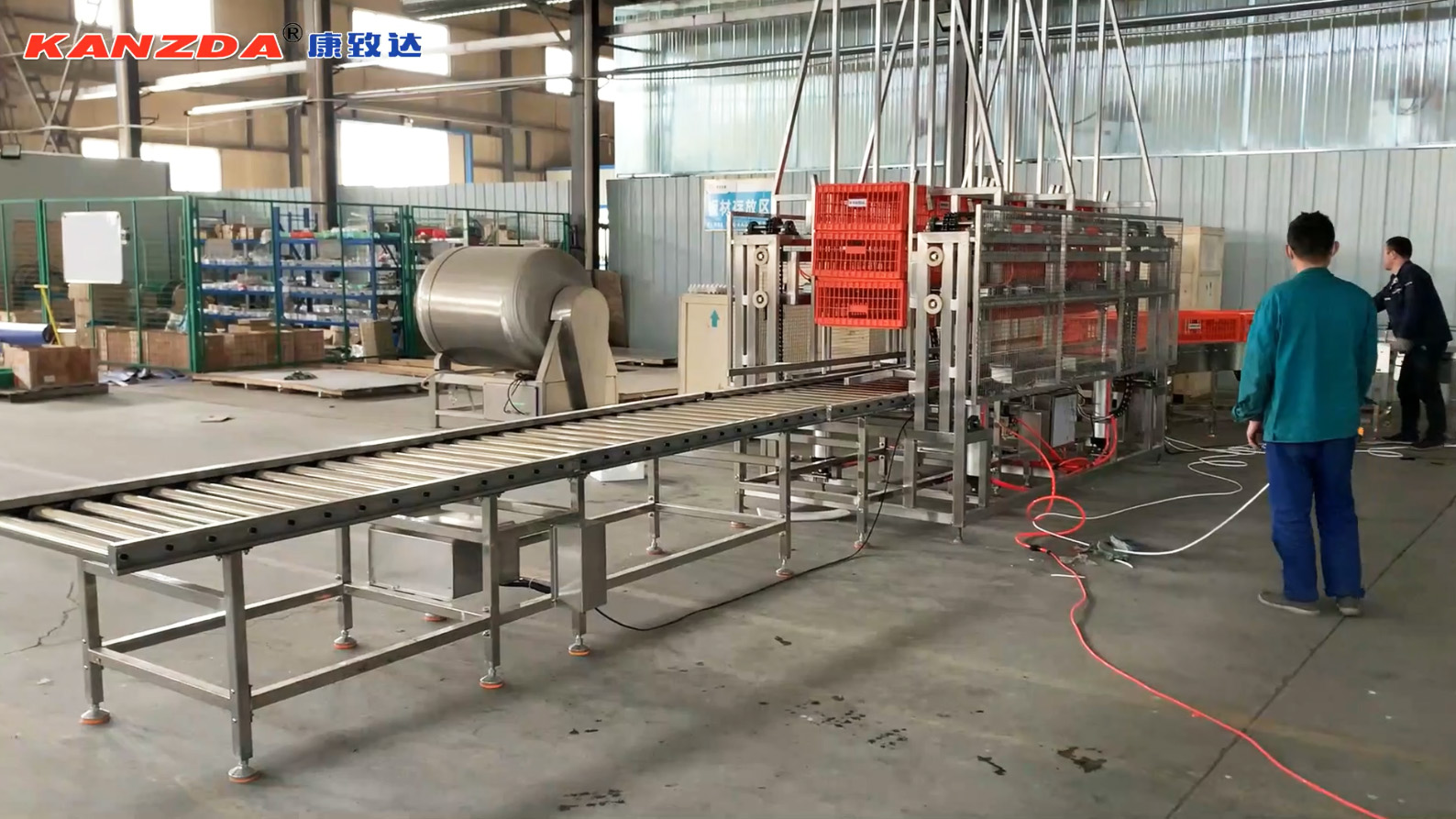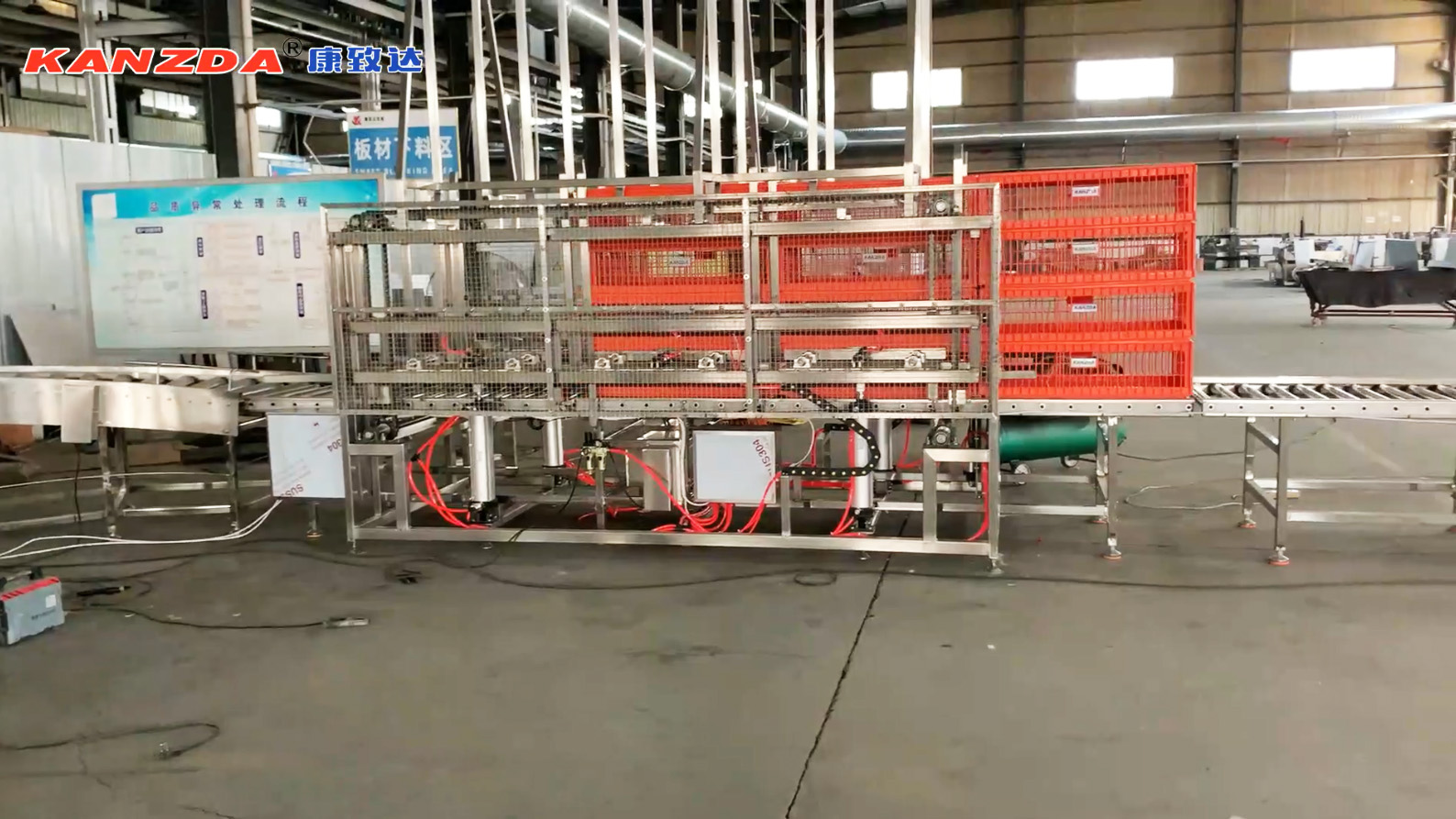 For slaughterhouses, workers usually use plastic crates to load the cut chicken meat, which is regularly cleaned and disinfected using the crate washers to ensure food hygiene. If you need more details about the crate washer, click here for more details.